About Easton's Nook
Easton's Nook is a warm, comfortable, beautiful space where scholars, artists, and activists can meet, and can pursue their work individually or as a part of small, supportive, collaborative groups. For those who are interested in professional development supports, in the Spring and Summer Easton's Nook hosts workshops on preparing for the academic job market, writing, publishing, and planning for tenure. All of these workshops are available to post-docs and tenure-track and non-tenure track faculty.
The name "Easton's Nook" is a tribute to our mom, Zerish Mattis Easton, a social worker whose life was spent engaging in extraordinary acts of love and care. From organizing community based programs for families, to financing GED programs out-of-pocket, to taking time to help clients and community members to learn to read and write after work, she managed to find ways of seeking out and lifting up that which was most graceful and dignified in every child and adult she met. The "nook" is that special place in the house where she would sit, cross-legged at sunrise to pray, meditate and write as an entry into her day.
Our Founders
We (Jacquie and Nadine) are two fierce, fearsomely loving sisters with a single mission: to provide a space where writers, scholars, artists, and activists can come together in an intimate community to work, produce and be "fed."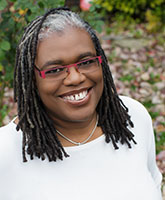 Jacquie: I am an academic (a social scientist) with two decades of experience as a researcher, author, journal reviewer, editorial board member, academic administrator, and as co-leader of intensive writing and publication bootcamps and workshops for academics. Click to read Selective CV.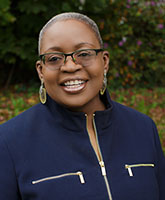 Nadine: I spent 3 decades on Wall Street. I left Wall Street to pursue a career preparing cuisine to feed the soul. My Caribbean inspired fusion cuisine is a hearty brew designed to stick to the bones, elevate the palate, and lift the spirits.
What's Different About Easton's Nook?
ACCESS: Easton's Nook is an urban writing and arts retreat space. We are easily accessible by public transit and in close proximity to Newark International Airport in New Jersey;
MEALS: Delicious meals (breakfast, lunch and dinner) are prepared fresh on site for you;
FLEXIBLE MODEL: Easton's Nook does not follow a writing residency model. There is no competition. Our model is a semi-structured, model of support and accountability. Further, you can come alone or as a part of a working group of 2-6 people;
FLEXIBLE STAY: The timing and the length of your stay are flexible. Come when you need to work… on any day… and stay for 2 days, a week or more;
PROFESSIONAL DEVELOPMENT: We host publication, tenure, and professional development workshops for academics.
RECOMMENDATIONS ON HOW TO SPEND YOUR TIME: Do you need recommendations or guidance about how to organize a retreat experience? Please feel free to contact us.
SUPPORT: We endeavor to create a supportive environment for you so that you can thrive.
Institutional Packages
Among the most significant threats to retention of talented faculty are a sense of isolation, and the lack of opportunity (time, space or structure) to be productive. Colleges and universities interested in using the Nook as a part of their efforts to support or retain talented faculty can purchase Institutional Packages. For more information please contact us.
30 day package
45 day package
Payment & Cancellation Policy
Please note that 50% of the cost of your stay is due at the time of reservation. The remaining 50% is due at the time of arrival. Cancellations made more than 30 days in advance of arrival date will receive a full refund of the deposit. Cancellations made 21-30 days in advance of arrival date will receive a refund of 50% of the deposit. Cancellations made fewer than 21 days in advance of arrival date cannot be refunded.
Conditions of Use and Participation
Easton's Nook is a pet-free, alcohol-free, drug-free, adult-only environment that supports the writing and professional development of faculty, artists, scholars and community activists.
Easton's Nook is a welcoming and affirming space. As such, we welcome working with people regardless of race, religion, ethnicity, sex, gender, sexual identity, or gender expression. While at Easton's Nook, participants and attendees are expected to adhere to these norms and to avoid statements or actions that target others on the basis of these or other social identities.
We expect that all who are present on the premises will comport themselves in ways that are not disruptive to the work of others, that are consistent with codes of academic integrity, and in ways that do not compromise their own safety and or well-being or the safety and well-being of others. Easton's Nook is not responsible for injuries, loss, or damage resulting from such actions, and shall not be held liable for such.
No weapons (legal or illegal) may be brought onto the premises.
Easton's Nook is not responsible for the theft or loss of valuables or of personal property of guests and shall not be held liable for such.
Easton's Nook's services and materials are exclusively for the use of registered participants. Materials and content that are developed by Easton's Nook or provided in its workshops or other trainings may not be copied or shared without the written permission of the owners of Easton's Nook.
Guests of participants (and parties unknown to and not approved by the owners of Easton's Nook) may not be invited onto the property without the approval of the owner(s)/caretaker(s).
Meals are provided as a courtesy to writers using the space. We cannot ensure that ingredients used in the preparation of meals are free of allergens or other products that are inconsistent with guests' dietary needs, sensitivities or preferences. We cannot assume liability or responsibility for the presence of such allergens or for foods that trigger sensitivities or adverse reactions.
We reserve the right to refuse and or to terminate the registration, attendance of, or work with anyone including anyone who violates the norms of the space. Such persons may be asked to leave the premises. Anyone who is asked to leave will be responsible for the full cost of the service(s) for which they registered.
Registering for and or attending any workshops, weekend write-ins, or any other activities at Easton's Nook presumes your acknowledgement of and agreement to abide by these conditions.